All parts are made only from solid plates of Aluminum and Brass.
Not cast metal.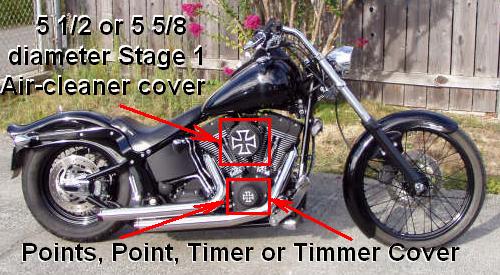 How much work is it to install our parts? Click Here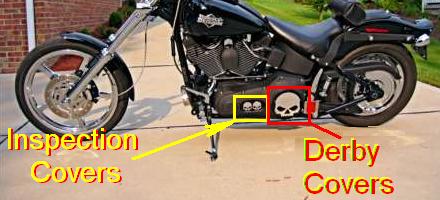 Raised & Inlaid
Aluminum and Brass Pattern Designs





All Twin-cam derby covers come with a free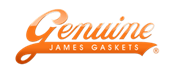 This means that my custom derby covers
will fit all 5 hole Twin-cam primaries.
2000-2014
I am making new type low profile 7.785 inch diameter derby covers. Call for info.
Please call (or text) if you need help or have a question.
(602) 471 8541 (24/7) CAP

(Click on what design you like and see if we offer it on the cover/bike you need.)

$65 Additional charge for Milwaukee 8 and Slim covers.
Click here for Info.
$65 Additional charge for Milwaukee 8 and Slim covers.
Click here for Info.
$65 Additional charge for Milwaukee 8 and Slim covers.
Click here for Info.



New 2/9/18


Forever Two Wheels

Plain Brass Covers

NEW 11-12-17

Forever Two Wheels

New 4/10/16

New 1/14/18

New 1/14/18

NEW 2/5/12

New 4/15/12

New 7/8/12

New 6/5/12

Operation
Iraqi Freedom

NEW 7/14/12



NEW 7/14/12


NEW 8/28/13



New 7/17/13




NEW 8/29/13


NEW 9/10/13
NEW 10/10/13

$20
New 10/12/13

New 10/12/13


Hard Core Bikers ONLY page.
Politicall Incorrect Parts (click here)

New!!!
Shipping Charges



NEW

Any 3 Numbers




Please keep in mind that we are NOT
an importer of cheap cast crap.
Most common parts are machined
out and waiting for your order to
apply the final finishes.


---
---
Some insite by CAP.....
Working for Extreme Custom Engraving (azece.com) has been the most rewarding and best experience I've ever had. It allows me to have an outlet at which I express my passion of creating a piece of art. Let me tell you, there is no greater joy than seeing a piece of work that you know you spent hours of hard work and dedication into on a Harley halfway across the world!
I always get questions like how do I come up with the designs I put on my covers. The truth is that the customers give me the ideas. With out their ideas I wouldn't even be in business. I simply just take their ideas and incorporate them into metal in a way that is professional and beautiful.
Out of the many covers that I machine, my favorite would have to be the Derby cover. It is the largest cover and with all that extra room, it allows me the ability to make the design larger and with more clarity and detail.
The points cover on the other hand has 70% less work space than that of a derby cover. A lot of the time I get requests to shrink a design to fit onto a points cover. And I'm sorry to say but more likely than not, it is simply just not possible. I am the type of businessman that will tell you what I can and cannot do and if I cannot do a specific design I will find a way to work with you, the customer, to still get a cover that you will surely enjoy for the rest of your life!
Everyday there seems to be a new project. Along with the derby and points covers, I make a variety of air-cleaner covers. I especially enjoy making the Stage1 Screamin' Eagle air-cleaner; it is my bread and butter. Although they cost a little more than points covers, there is more room for a larger design that can take up the whole cover.
This week I have prided myself in creating the new Harley Davidson oval type air-cleaners cover with the Army Combat Badge. With the 110 cubic inch Harley Davidsons, the covers look like those of the Sportster but thinner. The reason why I love this part is because while not all designs look great on it, the Army Combat Badge fits perfectly on it seeing as there is a lot of "let-right" room to work with.
As I mentioned before, one of the highlights of my job is seeing my derby and points covers on my customers' bikes. It's the best feeling in the world when you see your parts on someone like Ozzy Osborn's Harley. Or when Kounts Kustoms of Las Vegas has you machine tons of derby covers with their trade marked "Vampire Cross."
You may even have seen my work in many magazines such as Back Street Choppers, Street Choppers, and Bike Week. It's funny; I still flip through magazines to come across my custom Harley parts on featured motorcycles from all over the world!
I enjoy every second of making a Harley Davidson part that will make your motorcycle much more unique than the next. I love the long process of programming, machining, polishing, powder-coating, etc. the final product is what makes it all worth the trouble. But with out the customers I would have never been able to live my dream like I am.
All I can hope for is to make enough parts to send my daughter to a nice college at least!